ZIP CODES AND CITIES WE DO JUNK REMOVALS
Clutter Me Not Junk Removal is a top provider of professional junk removal services in Charlotte and surrounding zip codes and cities. Our mission is to keep the region clean and clutter-free by offering reliable services that cater to the needs of all types of clients. Whether you are a homeowner or business owner, we can help you get rid of unwanted junk and debris.
Junk Removal for Multiple Areas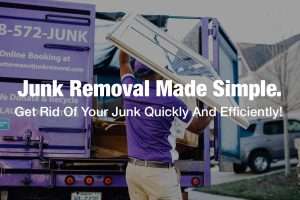 We cover multiple areas and zip codes in and around Charlotte, making it easy for clients to access our services. From the moment you contact us, we work tirelessly to ensure that your junk removal needs are met in the most efficient and cost-effective way possible. We offer affordable rates for our junk removal services, and our team is always ready to answer any questions you may have about the junk removal process.
At our company, we take pride in our work and our commitment to delivering top-notch junk removal services. With our expertise, state-of-the-art equipment, and a strong focus on customer satisfaction, you can trust that your junk removal needs will be met with excellence. Look no further than our team for all your junk removal needs in the Charlotte area.
We Cover These ZIP Codes and Cities
We Provide junk removal services to the Charlotte area, including the areas of Belmont, Charlotte, China, Grove, Clover, Concord, Cornelius, Davidson, Denver, Edgemoor, Fort Lawn, Fort Mill, Gastonia, Grover, Kannapolis, Matthews, Monroe, Mooresville, Rock Hill;
and the following zip codes: 28012, 28023, 28025, 28027, 28031, 28036, 28037, 28052, 28054, 28056, 28073, 28081, 28083, 28104, 28105, 28110, 28112, 28115, 28117, 28202, 28203, 28204, 28205, 28206, 28207, 28208, 28209, 28210, 28211, 28212, 28213, 28214, 28215, 28216, 28217, 28218, 28223, 28226, 28227, 28262, 28269, 28270, 28273, 28274, 28277, 28278, 28281, 29708, 29710, 29712, 29714, 29715, 29730, 29732